Riding the Blue Line around Cape Town – Day #1
So, I just got back from South Africa. I was there for two weeks and worked for two days shooting a commercial that will start airing across the US in a few months.  That really happened. Do not mistake this for a typical #actorlife experience in Toronto. These types of jobs, at least in my experience, come along about once per decade.
If you know me, you know that I have a thing for travel photography and this trip was no exception. In two weeks I shot 128 gigs worth. Don't worry, I won't bore you with the minutia, but there are certainly about a thousand vistas worth sharing. (Not an exaggeration.)
On my first day I did the tourist thing and rode the blue line of the CitySightseeing Red Bus around the city which was so spectacular I did it a few times over the course of my stay. If you ever get the chance to go to Cape Town, I highly recommend doing this early to get a sense of the city and surroundings. You can buy tickets for the Red Bus on Long Street and at the V&A waterfront. There are three lines (red, blue, yellow), the blue one will take you on the full circle.
There are extraordinary mountain and ocean views, beautiful architecture, incredible vegetation, friendly locals, the cable car line atop Table Mountain, parasailing, street vendors from the townships and the townships themselves in stark contrast to upscale neighborhoods that literally reside across the highway from each other. It's a story of haves and have nots.
Next up, my first sunset at Table Mountain which was one of the most surreal things I've ever laid eyes on. No joke. You do not want to miss this.
Oh and PS, this is what it looks like when yo fly over the Sahara desert which is also pretty surreal.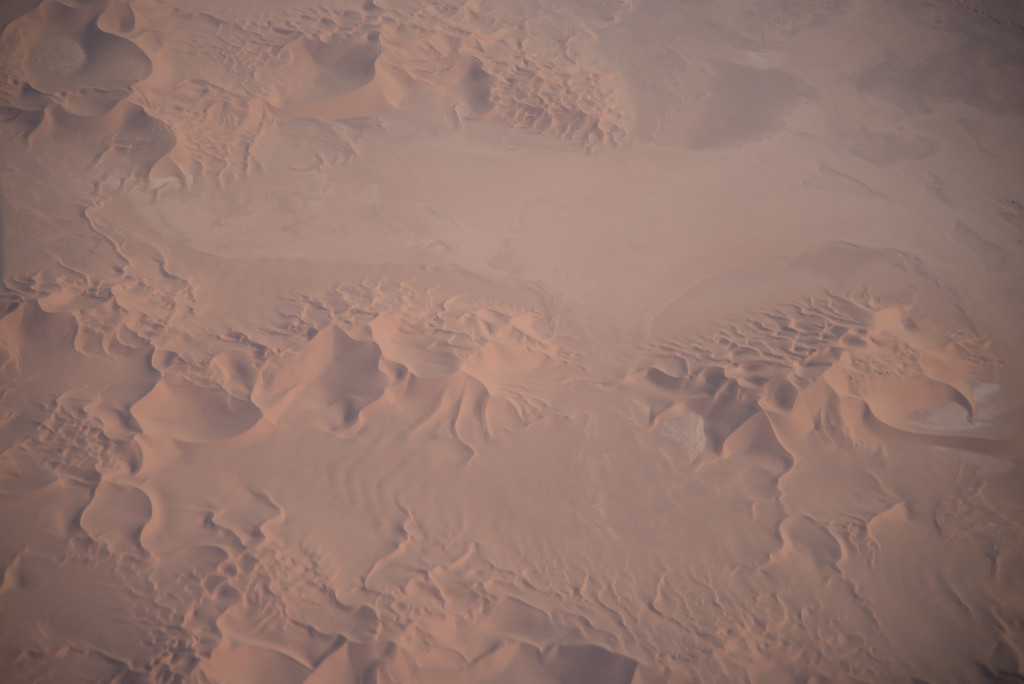 PPS. Connect with me or comment below!